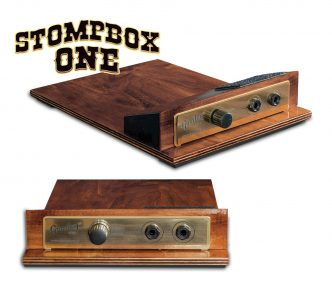 StompBox ONE – elektronika zabudowana w obudowie z drewna liściastego. Całość przymocowana do podstawy, na której opieramy nogę. Gniazdo do podłączenia gitary i wyjście Jack bezpośrednio do pieca. Zasilanie bateria 9V lub zasilacz 9V (+ na zewnątrz jak do efektów gitarowych). Gra przez uderzenie stopą w obudowę drewnianą.
StompBox ONE – an electronic circuit in a hardwood casing. The entire device is fixed to a base that supports the leg. An additional cap on parts of the casing allows to modulate sound parameters. The device's socket allows to connect the guitar and the Jack-out directly to the guitar amplifier. Stompbox ONE is powered by a 9V battery.
You play by stepping on the wooden casing or the cap. The device is fitted with a potentiometer. The in/out sockets that allow to connect the instrument's and the amplifier's wiring are not dedicated, owing to which any configuration is possible.
One amplifier is enough to connect our Stompbox ONE with an instrument.
Various sound effects can be obtained from using various types of guitar amplifiers.
We wish you a pleasant user experience.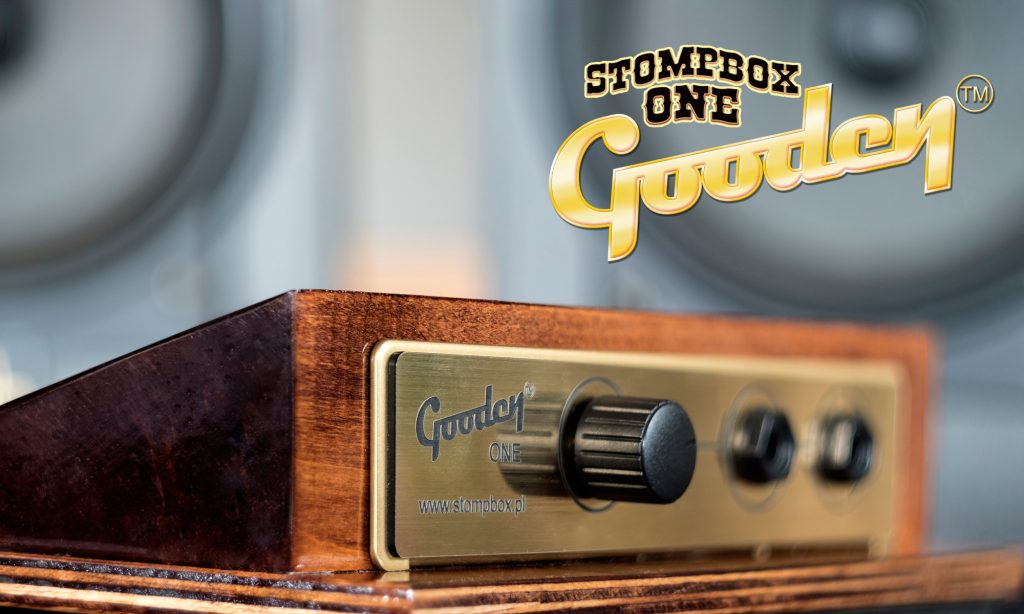 Polecamy również: pokrowiec dedykowany do StompBox One.
Cena pokrowca: 49 zł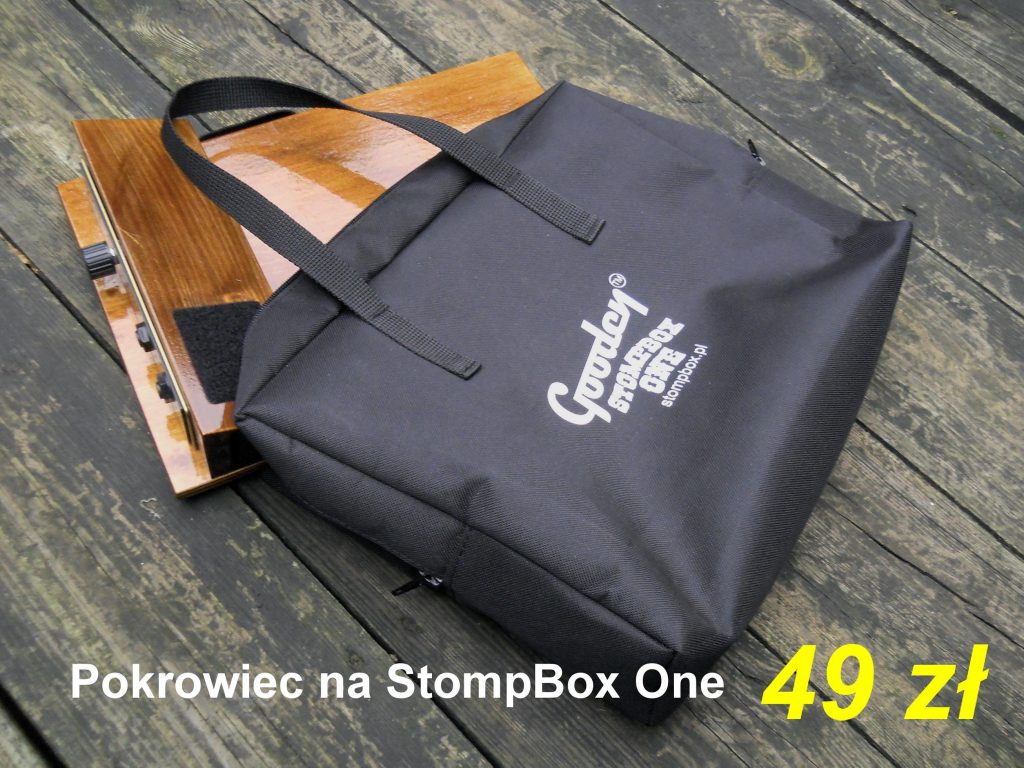 Zamówienia przez e-mail: jacek@artimstudio.com.pl
Budowa: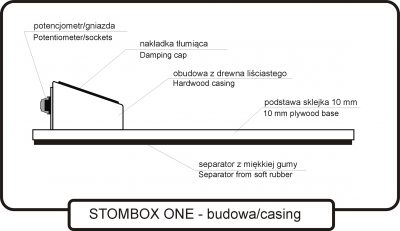 Odwiedź StompBox na Facebook:

Maciek Czemplik testuje StompBox One – zapraszamy.

Zamówienia przez e-mail: